I've only got one 'comic' per se for you this week, but it's a significant one: my first foray into a rarely seen genre -- the autobiographical comics They Might Be Giants music video. And I do mean "autobiographical" in a very, very literal sense of the word.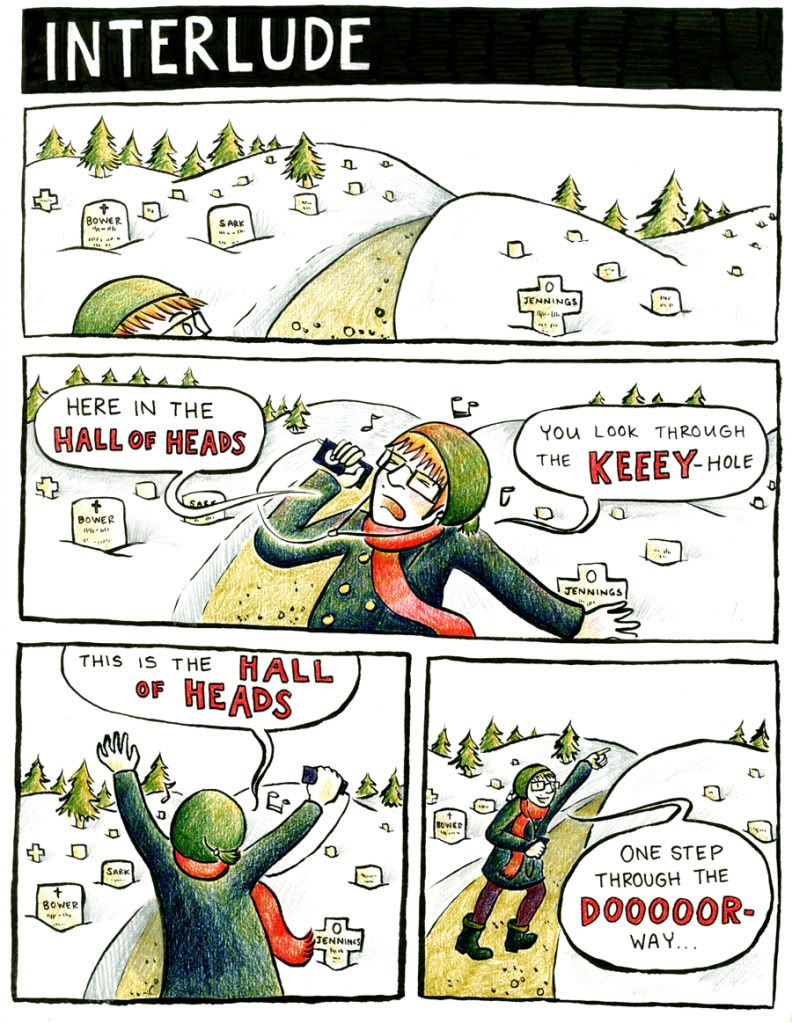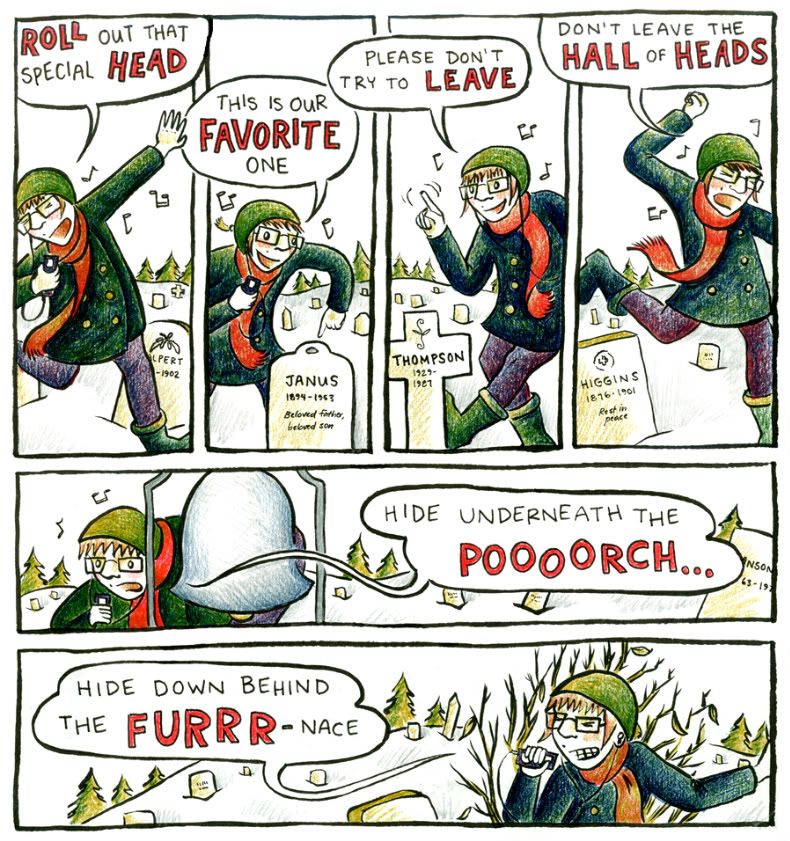 ...Which, I'm sure, describes how you're feeling all the time.
OTHER THINGS OF NOTE: I'm teaching a free comics workshop for teens at the VT Peabody Library this Wednesday!
So! If you are a comics-curious teen (or think you can pass as one), and have an hour or two to spare this Wednesday, then GIT YE TO POST MILLS VERMONT. A swell time is guaranteed for all! (I'm especially excited to prove or disprove my hypothesis that all these teens will already know more about manga than I could ever hope to learn in a lifetime.)
And lastly, I leave you with some colored-pencil sketches of the two turbo-cute models from WRJ's first-ever Dr. Sketchy's, which happened a couple weeks back.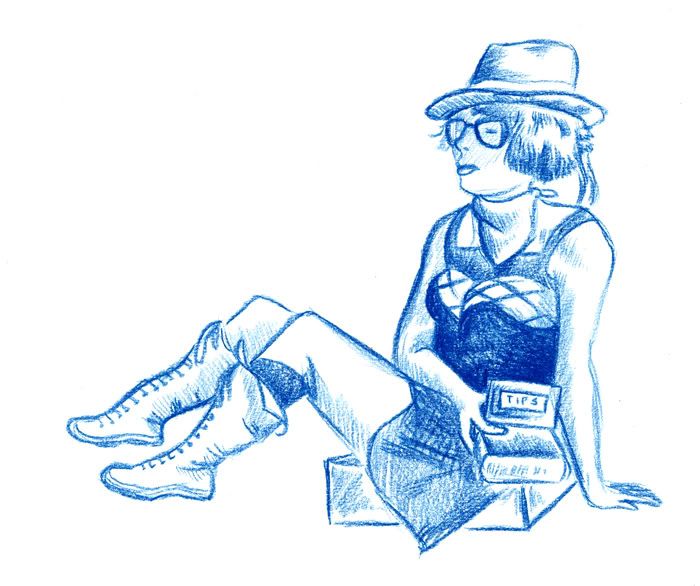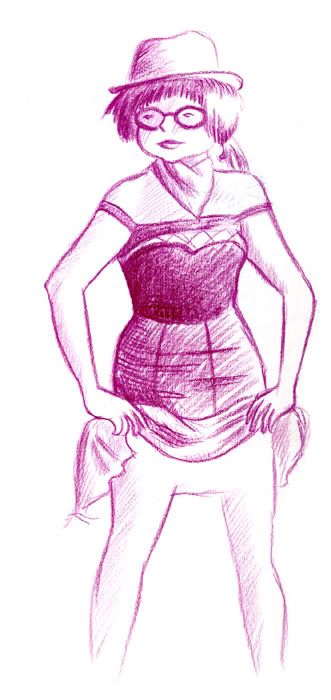 I've never been particularly great at figure drawing, but I do definitely feel more confident about it now, after a semester-and-a-half of the weekly 3-hour sessions that CCS provides. Dr. Sketchy's is probably not as good of a venue for getting in deliberate, muscles-and-bones-type figure drawing practice as the anatomy-intensive CCS classes are, but it always manages to have a fun atmosphere (read: beer) and neat costumes for the models, so it's definitely a worthy use of $8. For anybody who's on the fence about going -- go! The next WRJ session is happening March 30th, and it's got CLOWNS!
Sexy
clowns.
Until next time:
http://www.drsketchy.com/branch/whiteriverjunction