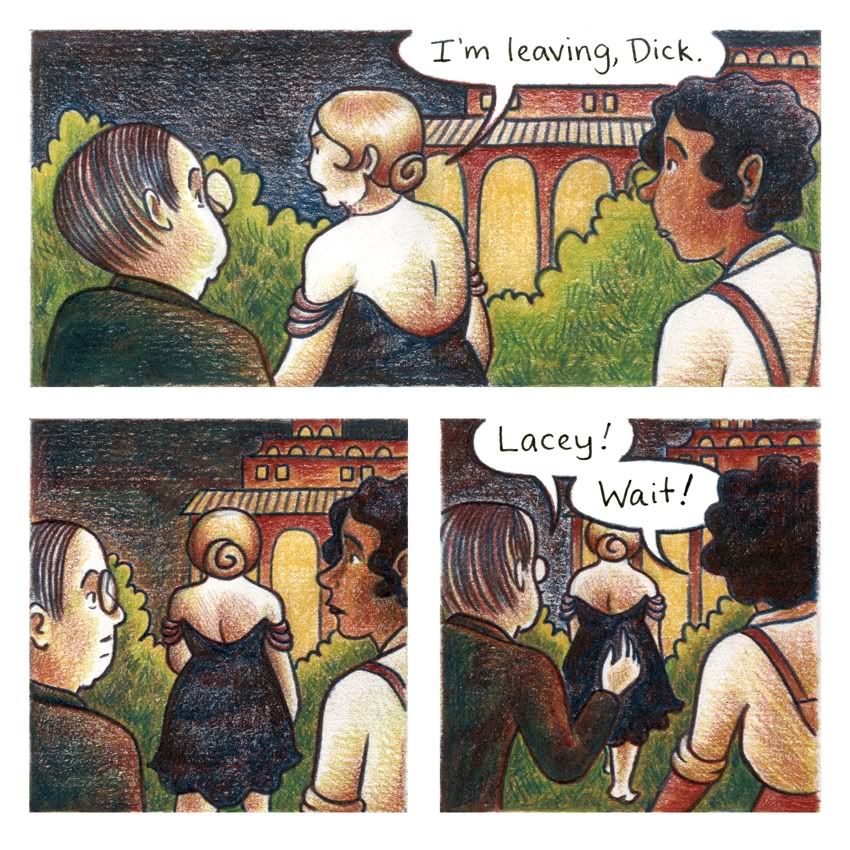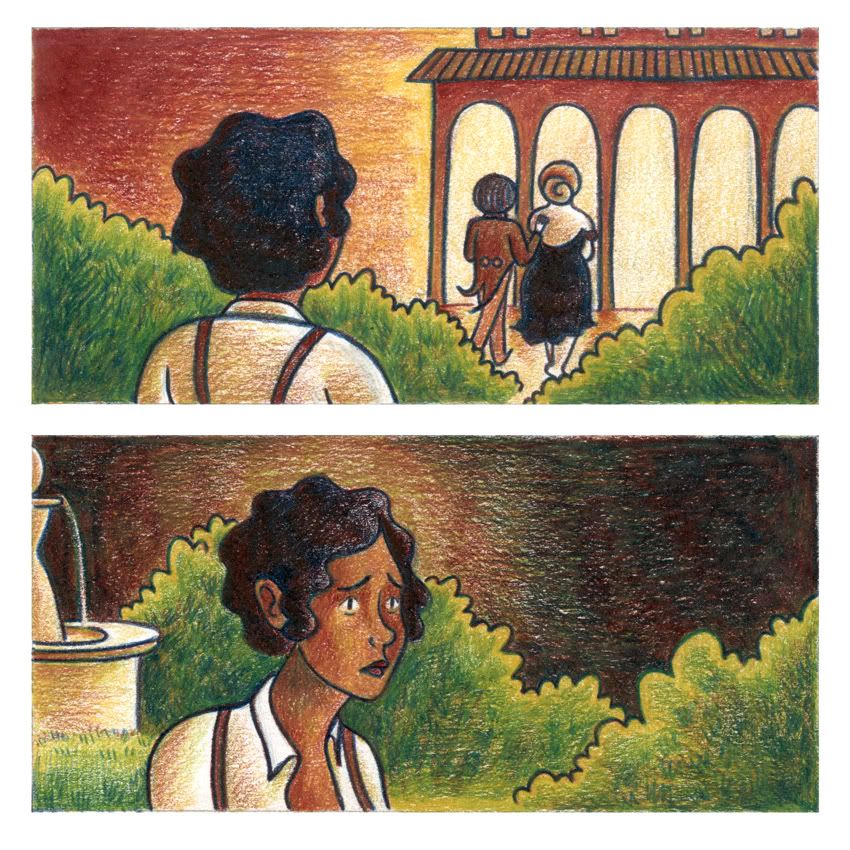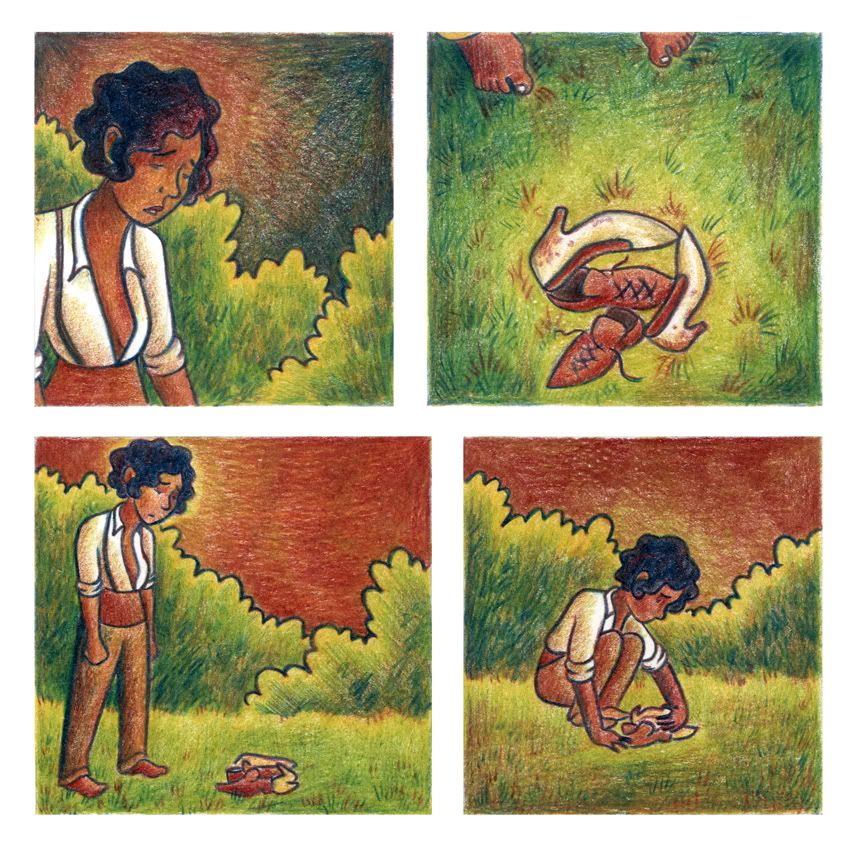 WHEW. End of Part 3!
Next on my plate is printing and binding a bunch of copies of this 'ere tome to take with me to MICE this weekend. Bostoneers! Come and visit me! The convention is happening at Lesley University this Saturday, Sept. 24, from 10-6 -- and it's FREE! Whatta deal!
http://masscomics.com
for more info.
(
Rough.
Collapse
)
Part of my summer-camp-counselor duties include teaching cartooning workshops, which are always fun. One memory I'll always treasure is the one camper -- a young man, 12 or 13 years old -- who wanted to see some of my comics. So, I handed him a stack of 10 or 15ish of the most recent Smbitten pages. When he was about two pages in, I figured I should probably warn him: "Just so you know, there are some pictures of people kissing in there -- specifically, two
women
kissing."
And he immediately turned white and closed the stack and handed it back to me,
saying something like "Well, I can ALREADY tell that you're a very good artist!"
So much for my plans of winning over a 12-13 year old boy readership, huh?
(
There may or may not be KISSING
Collapse
)
I felt kinda giggly every time I was working on these pages in public -- "TEE HEE OH NO WHAT IF SOMEONE SEES TEE HEE" -- but I didn't notice toooooooo many passerbys glancing at them and becoming immediately corrupted by such wanton displays of lust, thank goodness.